Are you looking for a fun way to practice learning color words? These playdough mats are a fun and engaging way to practice the colors of the rainbow. This free resource even comes with a bonus rainbow making mat to practice putting the colors in rainbow order.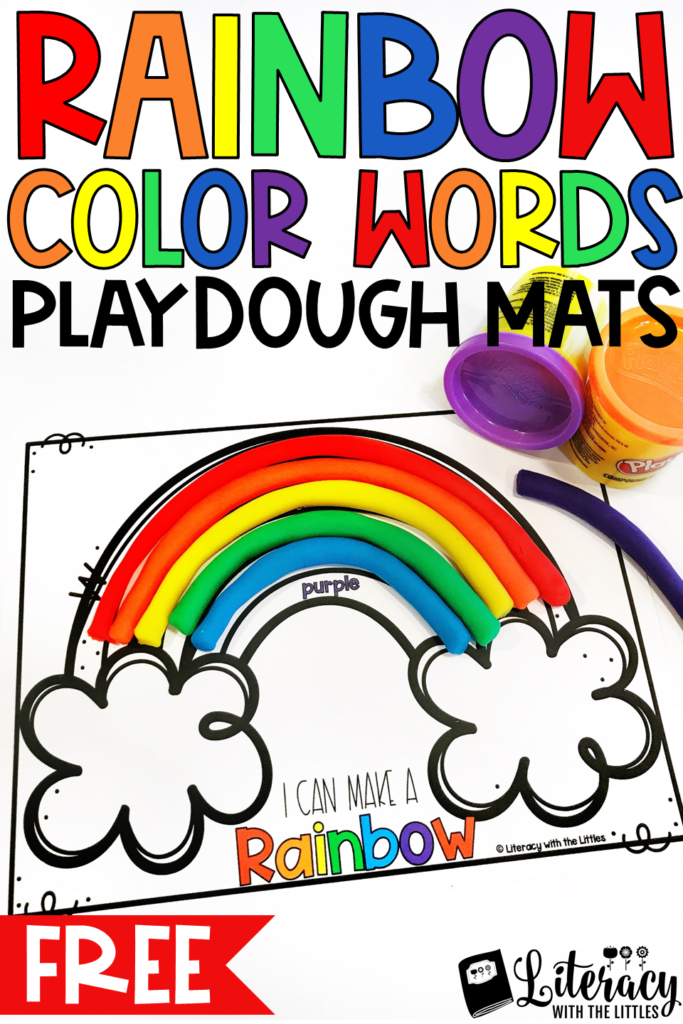 Getting Ready
These playdough mats are low-prep, but loads of fun. Simply print them on cardstock, slice the word building cards apart, then laminate. I highly recommend laminating so that the playdough will easily come off.
Then just set the cards out with your playdough and playdough letter stamps and you have a super fun color word making center. Here is an affiliate link to the Play-doh Stamp set that we use with these cards. I have heard from other teachers that other brands work with my playdough mats, as well.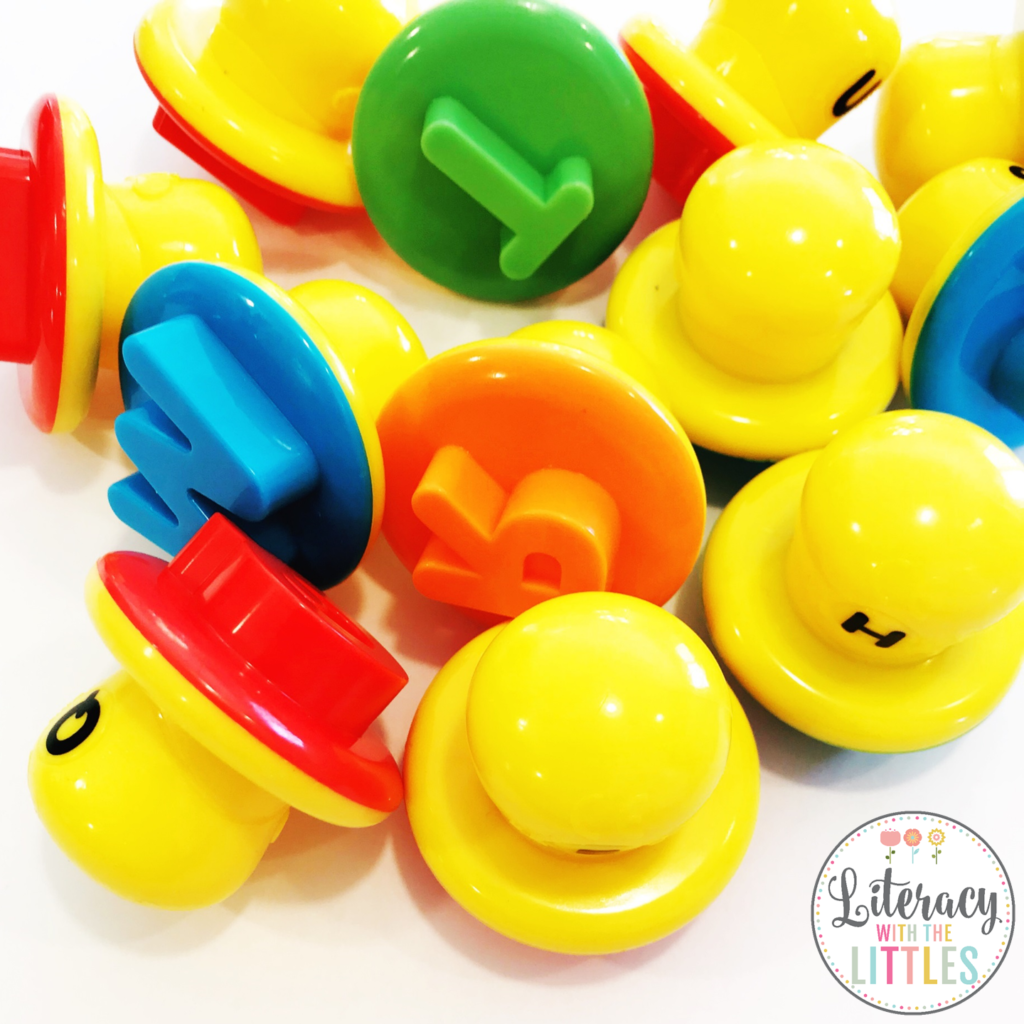 The Activity
I recommend giving a short demonstration of the expectations of your playdough center before letting your students use it. This helps them understand the objectives and how you expect them to use the materials. Show them how to roll out the playdough, cut out the circles, and stamp the letters. Also, model how to read the word and sentence on the playdough mats. Once clear expectations are set, you are ready to begin.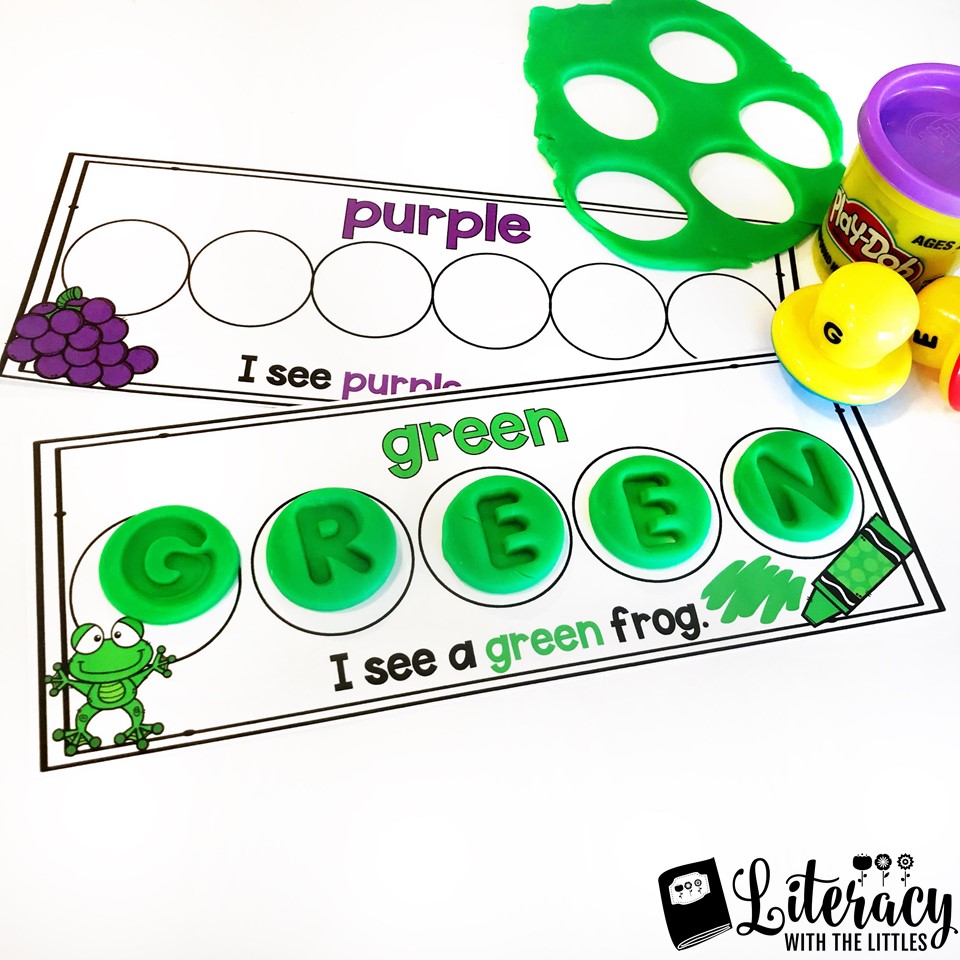 In small groups, let them stamp and build their color words. By using the playdough mats, you are giving your students a hands-on approach to learning color words. They get to read the word, build the word, and then read the word again in a sentence. These cards also have picture clues to help your beginning readers.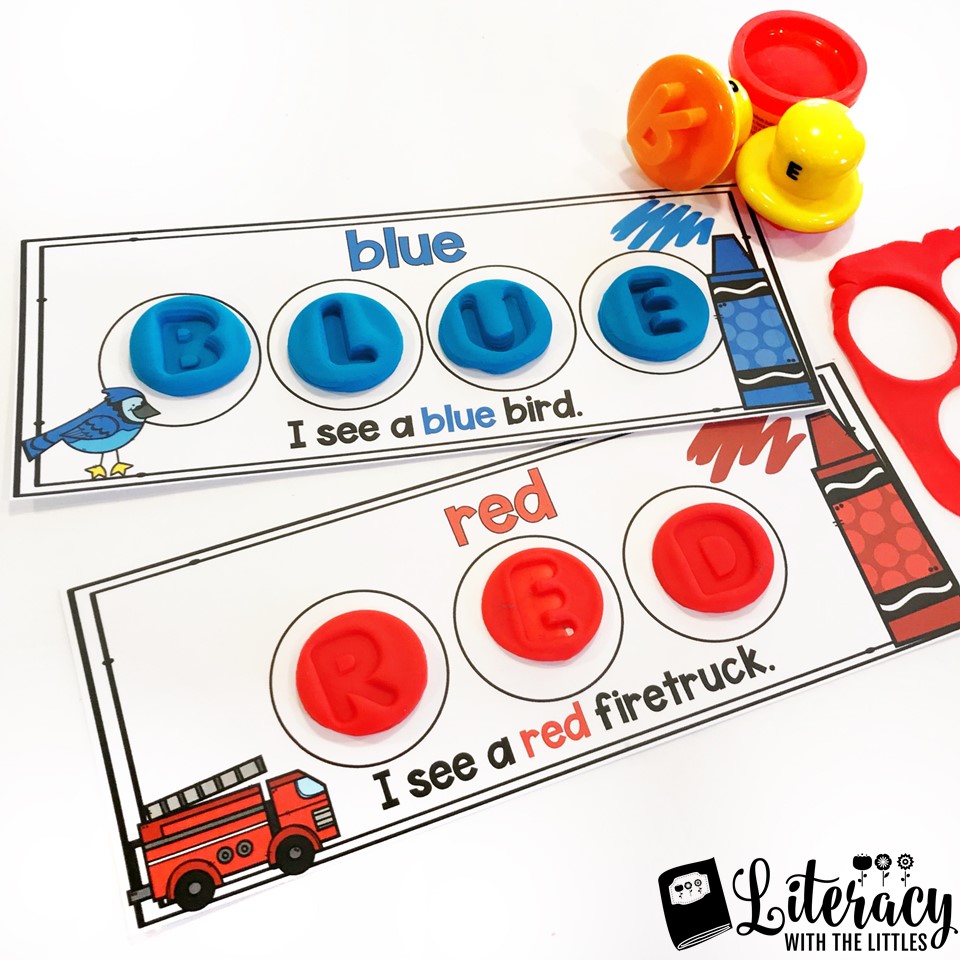 Bonus Rainbow Mats
These rainbow mats let your students use their fine motor skills by rolling out the playdough and placing them in rainbow order. This gives them another engaging way to practice reading color words. I have also included a black and white version of this rainbow so that your students can paint or color their very own rainbow to take home.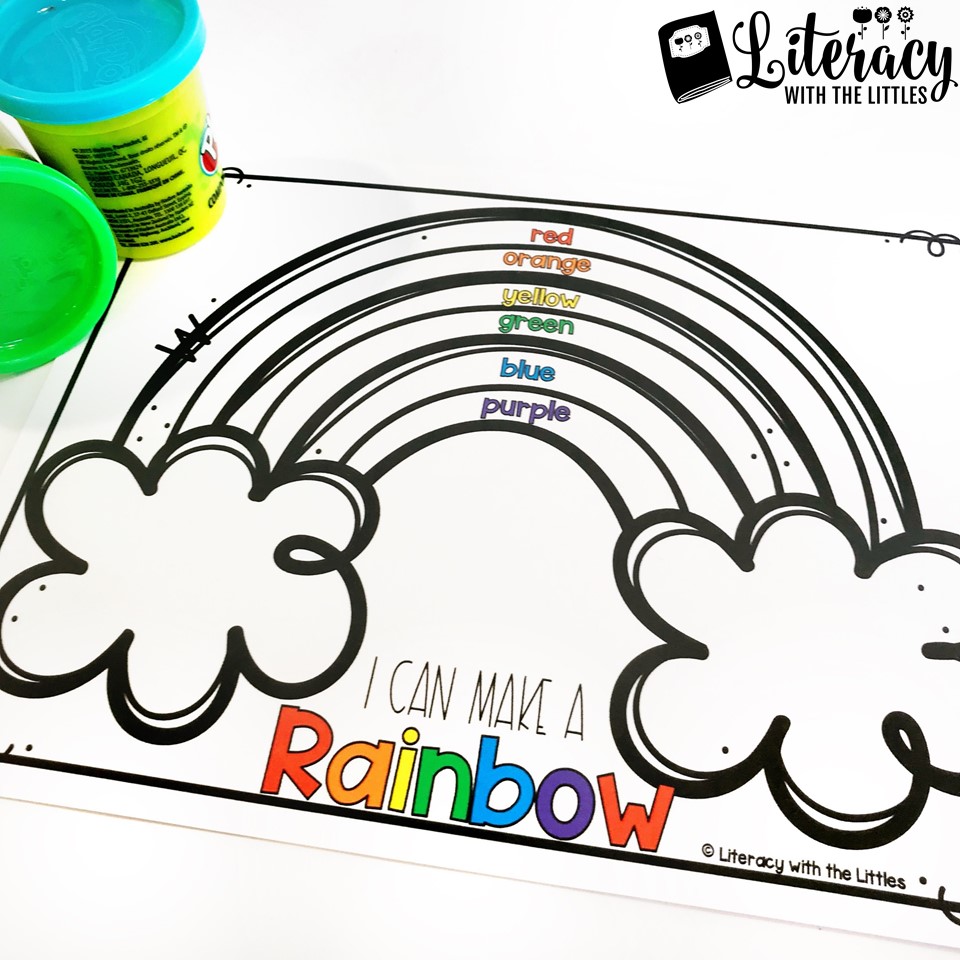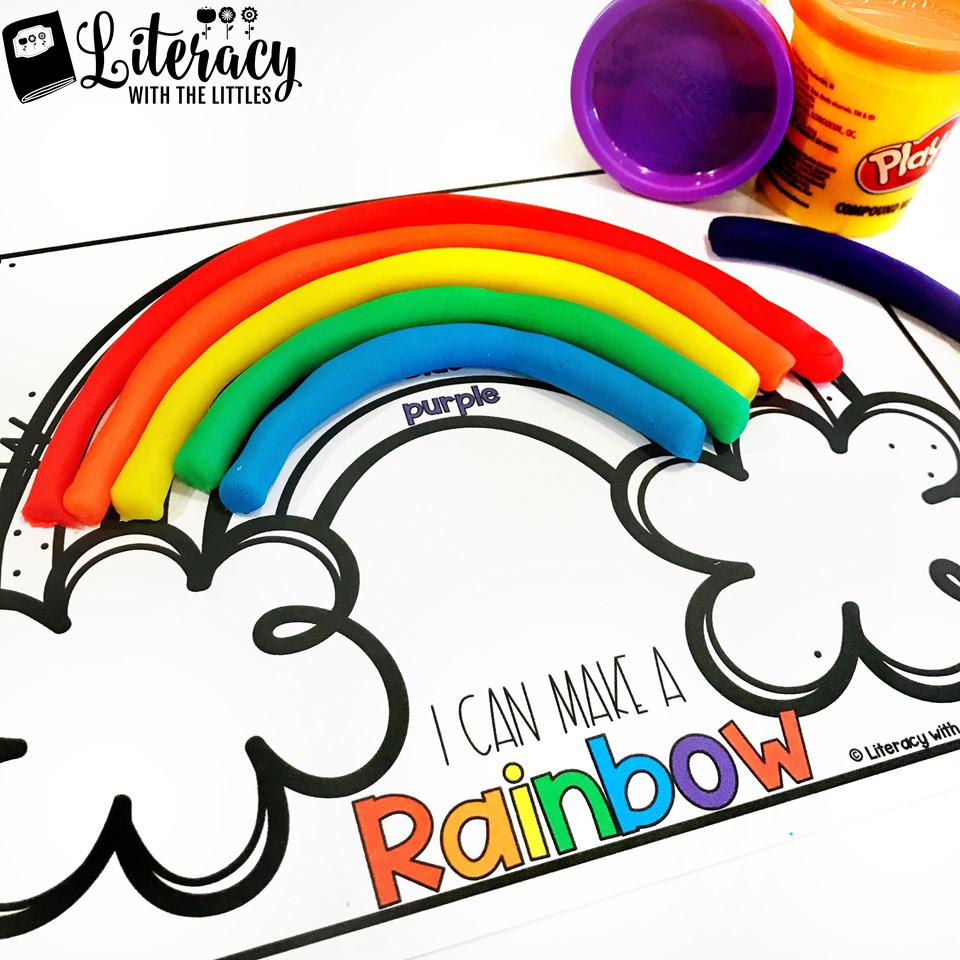 These FREE Rainbow Color Words Playdough Mats are a free sample of my playdough mat collection. Here is a closer look at some of the other fun playdough mats for more hands-on learning activities you can add to your classroom. Then you can snag your freebie by clicking the link below.
Sight Word Playdough Mats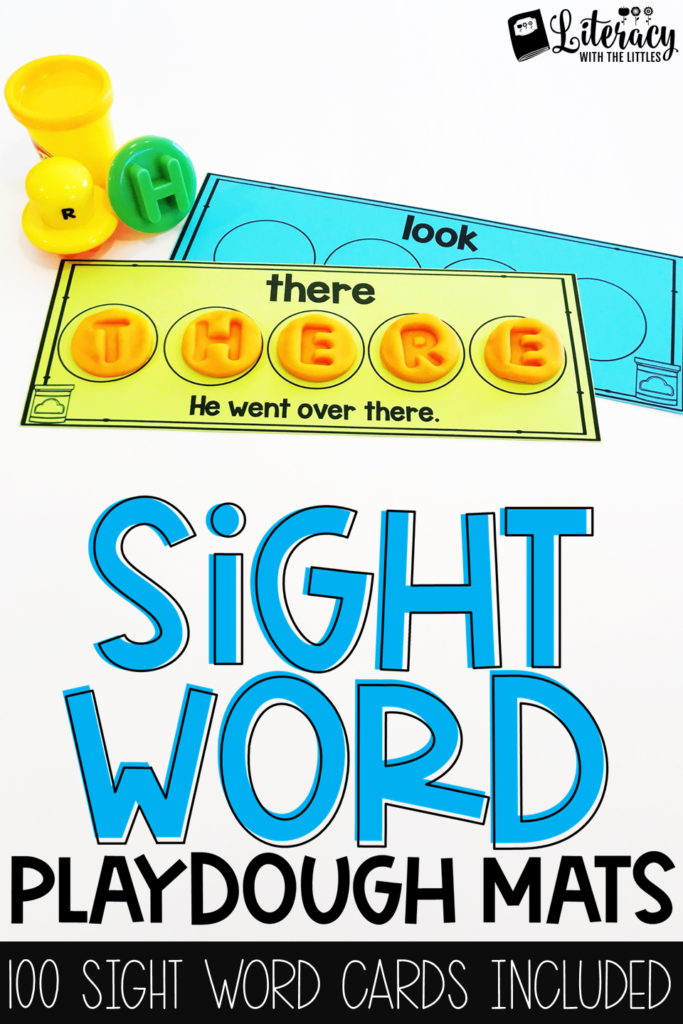 These playdough mats feature Fry's first 100 sight words. They also include a sentence designed for beginning readers along the bottom of each playdough mat. These mats let your students read the word, build the word, and then read the word in a sentence. This gives them lots of practice on those ever-important sight words in a fun and hands-on center.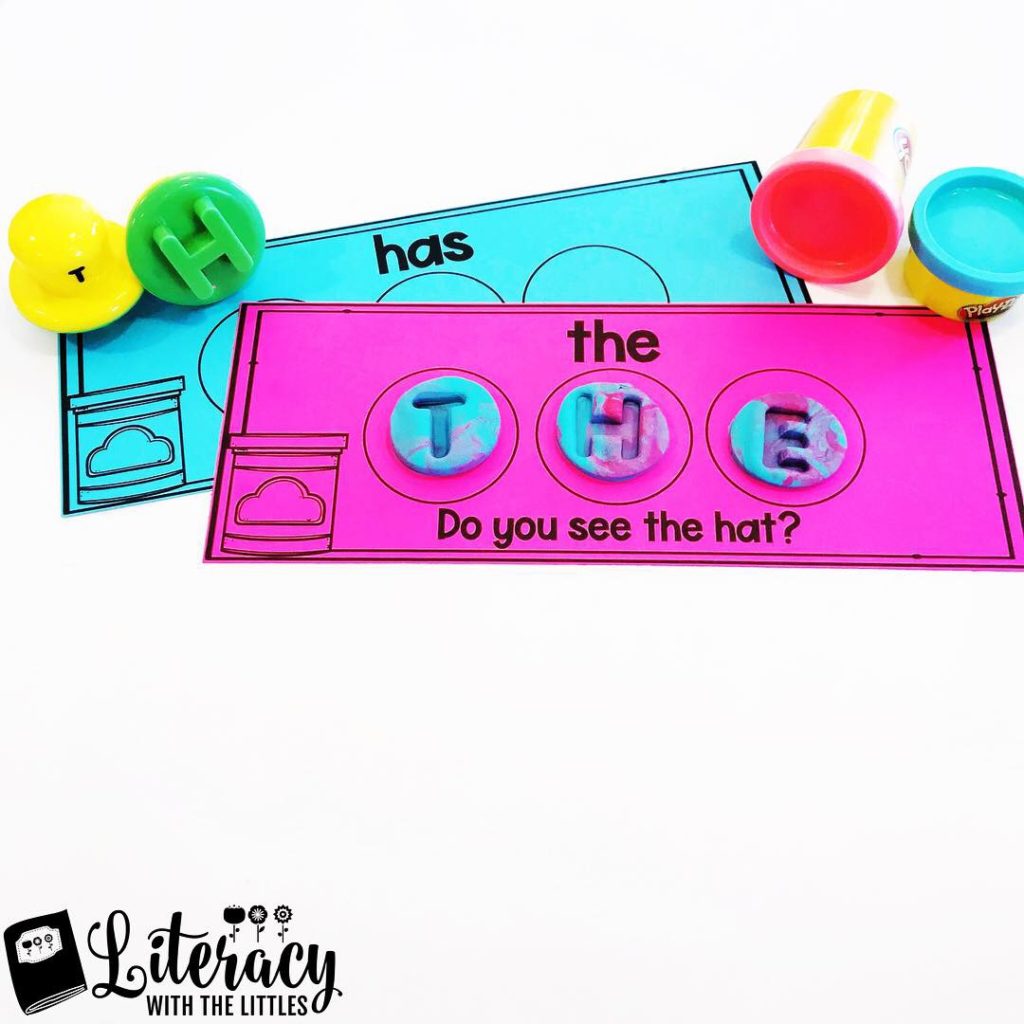 CVC Word Playdough Mats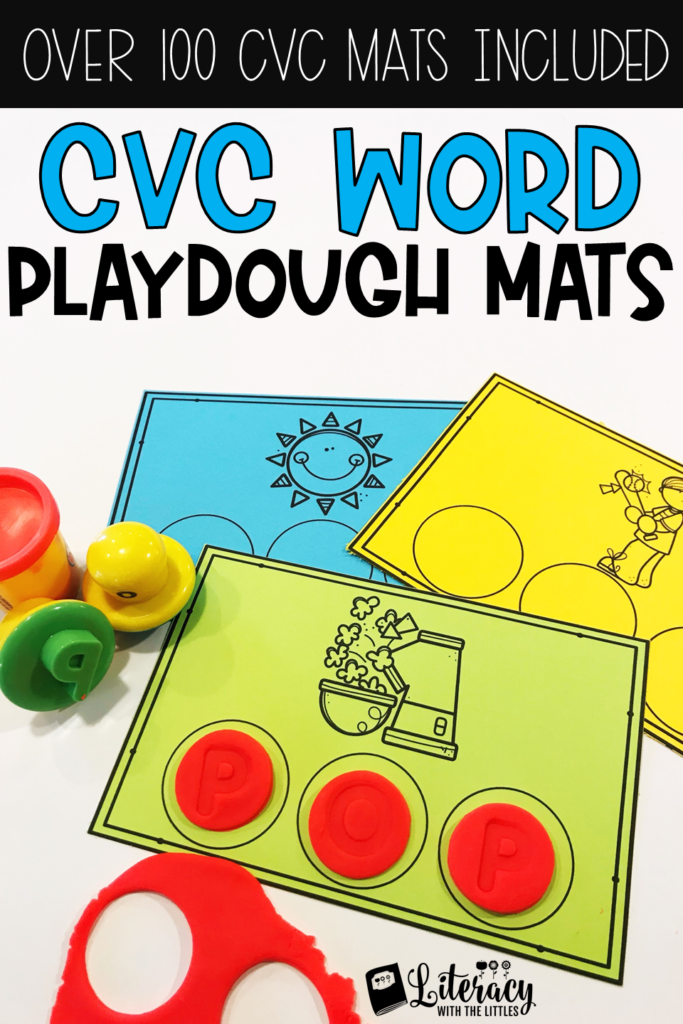 CVC words are perfect for very beginning readers that are just learning to blend words. This set comes with a small amount of cards with the letters written in the circles for your pre-reading students. Then it comes with 100 CVC word cards with the picture clues and blank circles for your little readers to sound out and build their words with the playdough stamps. This center is great for your kinesthetic learners.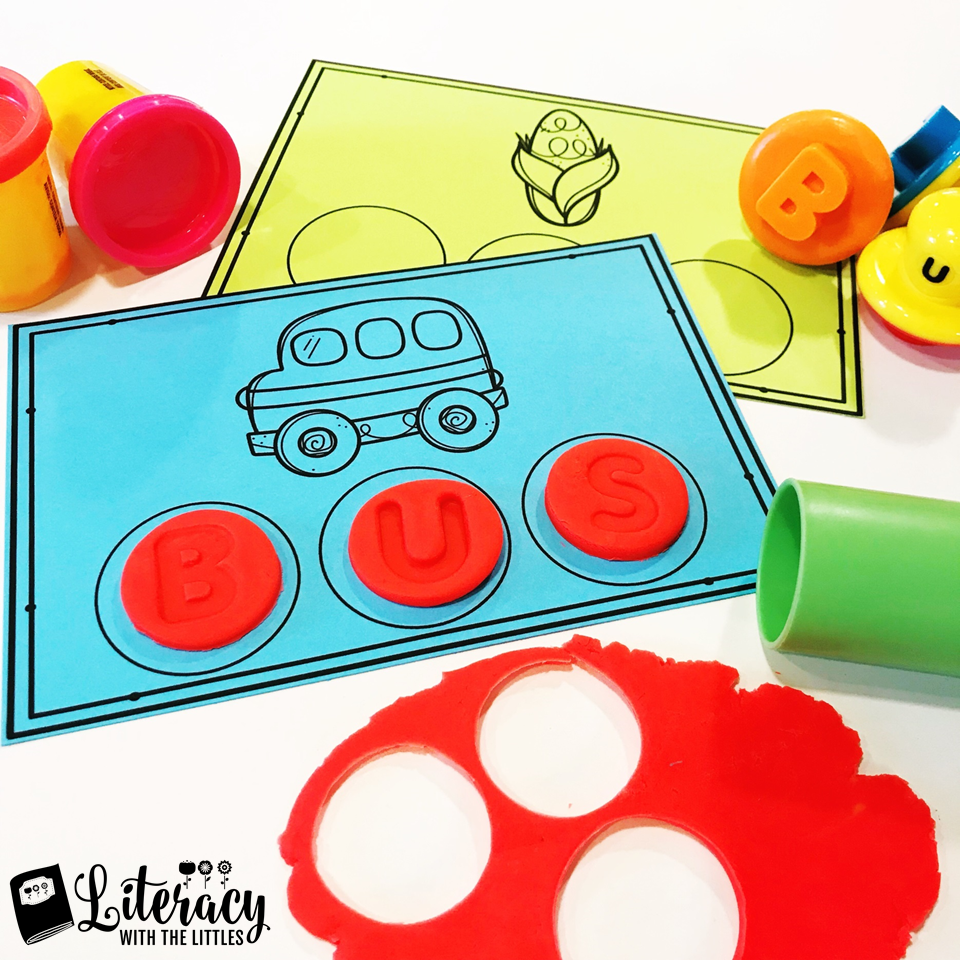 Long Vowels Playdough Mats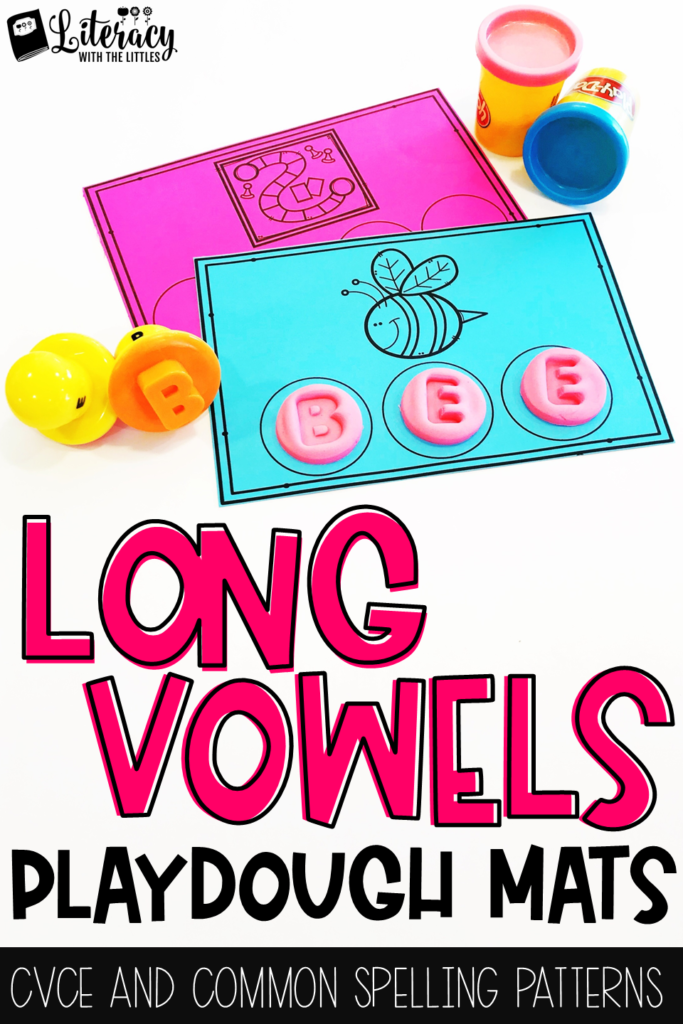 This set works on 3 and 4 letter, long vowel words to keep things simple for students that are just learning to spell long vowel words. This set comes with 25 CVCE words and over 50 words that use other common long vowel spelling patterns.
Students use playdough stamps to create the long vowel words. There is a picture clue on each card and blank circles for each letter of the word. This is a fun and hands-on way to practice long vowel spelling patterns. You can work on one spelling pattern at a time or work on a variety, depending on the needs of your students and what phonics skills you want to focus on.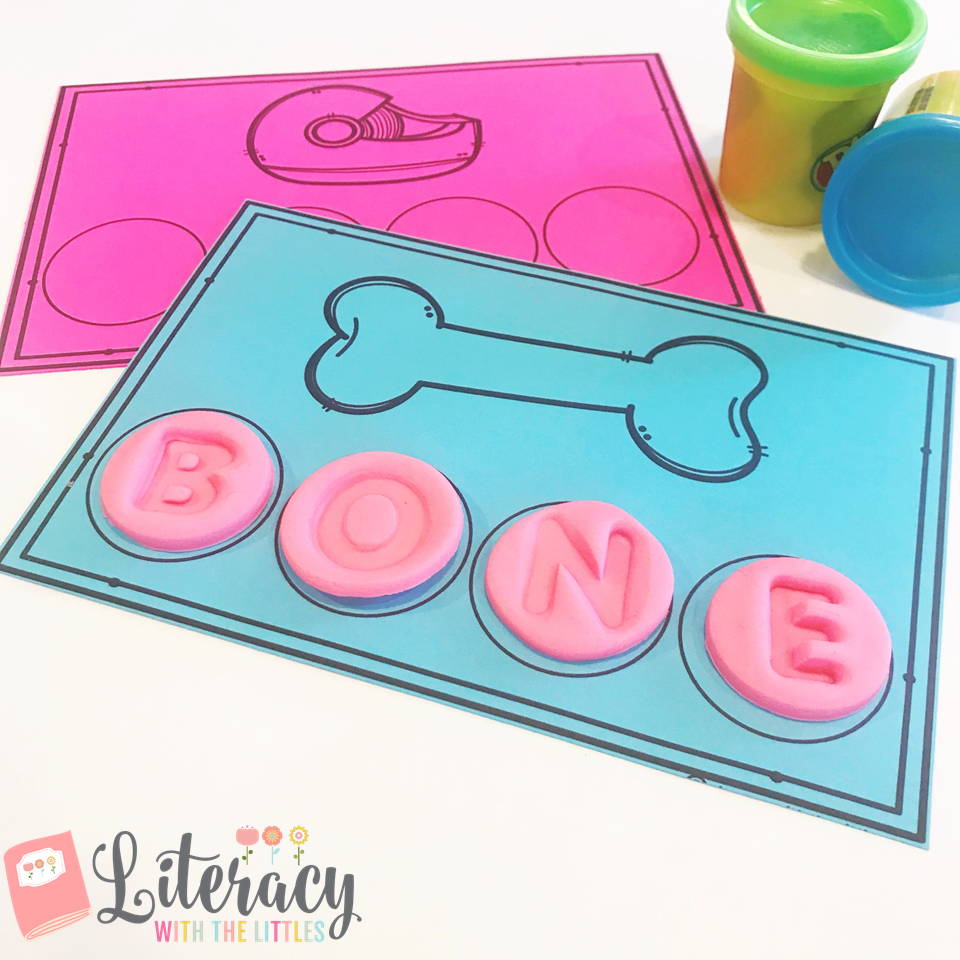 Save BIG & get them ALL in the Bundle
Want them all? By getting the bundle you get all three sets at a discounted price. Then you can keep changing your playdough center throughout the year to match the different phonics and reading skills that your students are currently working on.
Click here to get the Playdough Mats Big Bundle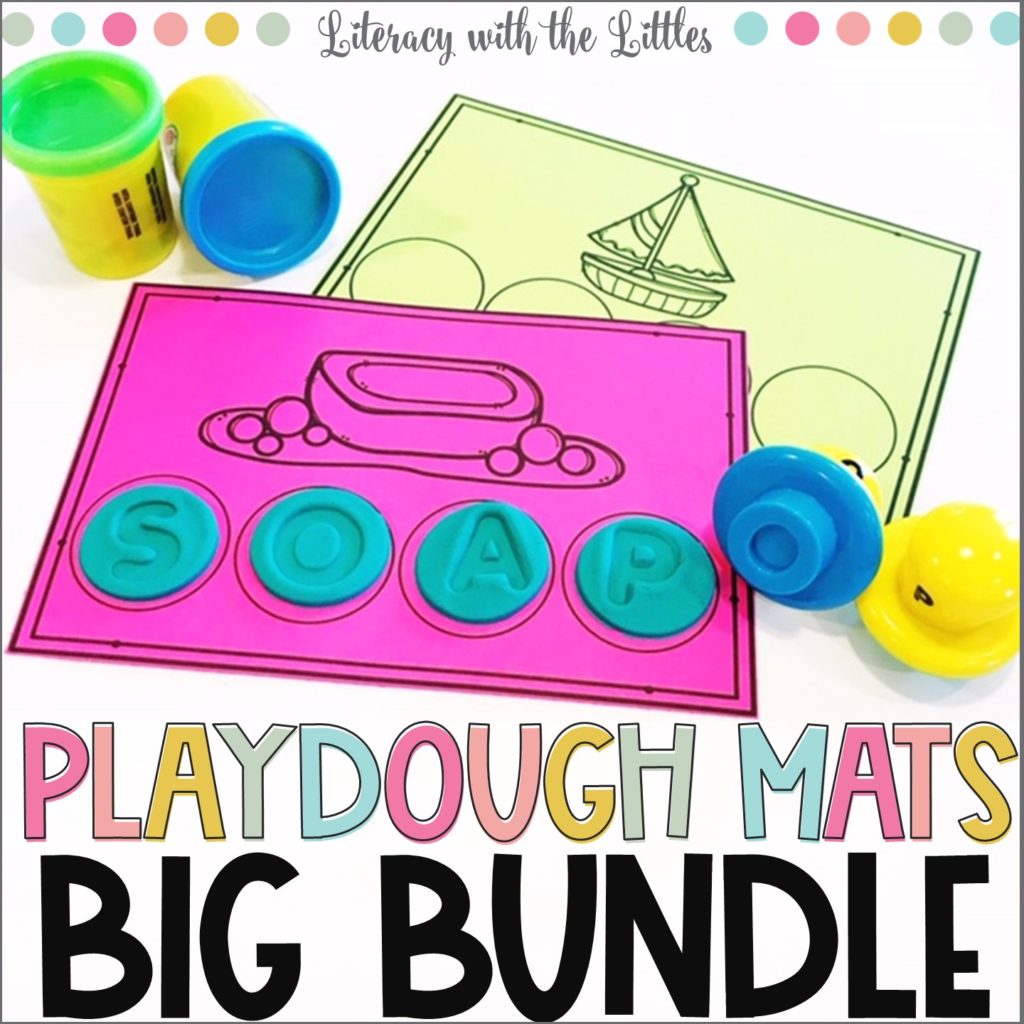 Are you ready to test out your free Rainbow Words Playdough mats to see how much your kids love them! Just click the link below to download them for FREE!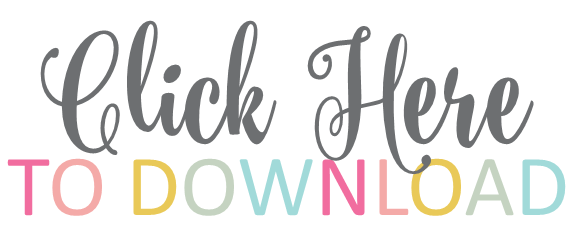 Looking for more rainbow activities?
I have teamed up with 12 of my teacher-blogger friends to bring you 13 rainbow themed freebies! Click the links below to snag your favorites!